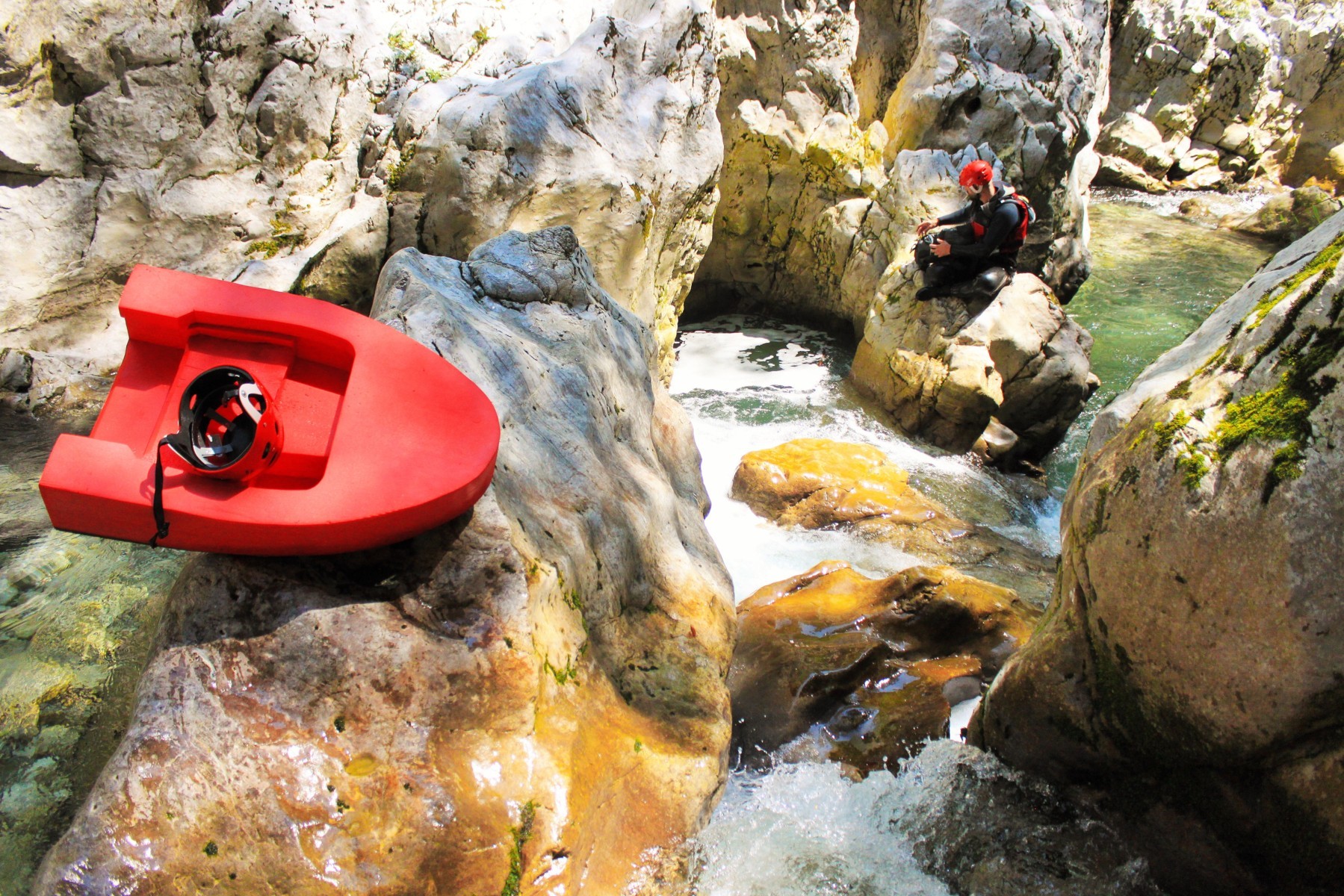 Herzegovina Adventure Holiday
8 days / 7 nights
Arrival at Dubrovnik, Split or Sarajevo airport
HB service.
Bus Transfers (all transfers included)
Travel Companion (all transfers included)
Terms and Conditions:
Minimum 6 persons per tour;
Additional ensurance uppon request
Herzegovina Active Holidays offers a blend of natural and historical heritage in still undiscovered hinterland of the Adriatic coast. Organized canoeing, rock climbing, rafting, hiking and cycling will leave any visitor tired yet inspired with the areas of unrivaled beauty. Untamed rivers, demanding trails and sky-high mountains are just part of the experience our visitors will enjoy in this, both demanding and relaxing, tour.
Day 1: Arrival
The first day starts with the transfer from the airport of your choice to Mostar, the centre of Herzegovina. The dinner is organized in restauran Labirint with a spectacular panoramic view over the famous Old Bridge. Overnight at Hotel Bristol.
Day 2: Canoeing on Trebizat River
After the breakfast, Canoe Safari on river Trebižat follows. Small cascades and plentiful river forks provide numerous photo opportunities in almost wild natural environment. Cool waters of Trebižat offer refreshment for those who get tired. Safari ends with swimming on a beach in the village of Struge where Trebižat meets its big sister Neretva.
• Lunch included in the experience
Overnight and dinner is organized in hotel Bristol.
Day 3: Herzegovina Rocks
After Breakfast, rock climbing experience will be organized on the Drezanka river, a natural gem in the heart of rocky Herzegovina. The activity will be organized by experience climbers from climbimng club Neretva.
Dinner and overnight at Hotel Bristol
• Lunch not included, however the guests can bring their own lunch packages.
Day 4: Mostar free day
Day off in Mostar with additional tours and activities as an option.
Dinner at Restaurant MM with traditional bosnian cousine. Overnight at Hotel Bristol.
Additional activities:
Mostar city tour 15€ (minimum 2 people)
Herzegovina Classics 35€ (minimum 2 people)
Velez Pic Nic 49€ (minimum 4 people)
Going North,Sarajevo 49€ (minimum 4 people)
Day 5: Mountain Cycling
After the breakfast, picturesque cycling trip is organized from Mostar to the plateau of Rujište at the foot of mountain Prenj. Physically demanding trip is supplemented by passing through the forests of Bosnian pine creating oxygen-rich air needed to recuperate even the most tired. After a break, cycling trip follows around Prenj to the mountain lake of Boračko. There in the shade of 2000 meter high mountains, cyclists will rest in bungalows or motel according to the number of partecipants.
• Lunch not included, however the guests can bring their own lunch packages.
Day 6: Rafting the wild Neretva
Rich homemade breakfast is organized in the canyon of river Neretva. Known for its colour as the "emerald beauty", Neretva is suitable for both experienced and novice rafters. Led by the skilled skippers, the rafters will pass through the deep canyons, hazardous cascades and swim in cold, but crystally clear water.
Homemade lunch is organized in rafting base camp. Transfer to the Park of Nature Blidinje follows. As a mountain plateau in northwest Herzegovina, Blidinje is surrounded by mountains covered in Bosnian pine. Guests can take a short walk to nearby lake Risovac and enjoy the beauty of unspoiled nature.
Dinner and overnight are organized in motel Hajdučke vrleti.
Day 7: Hike to the Goal, Hajducka Vrata
After the rich breakfast in motel Hajdučke vrleti, hiking trip is organized to one of highest mountains of Herzegovina – Čvrsnica. Hikers will climb the slopes of Čvrsnica passing the trails of the rebel gangs during the Ottoman times. Hiking trip ends at Hajdučka vrata, the picturesque location with an unrivaled view of Herzegovina.
Dinner and overnight are organized at motel Hajdučke vrleti.
• Lunch not included, however the guests can bring their own lunch packages.
Day 8: Departure
On the last day of the tour, transfer is organized to the airport of choice.