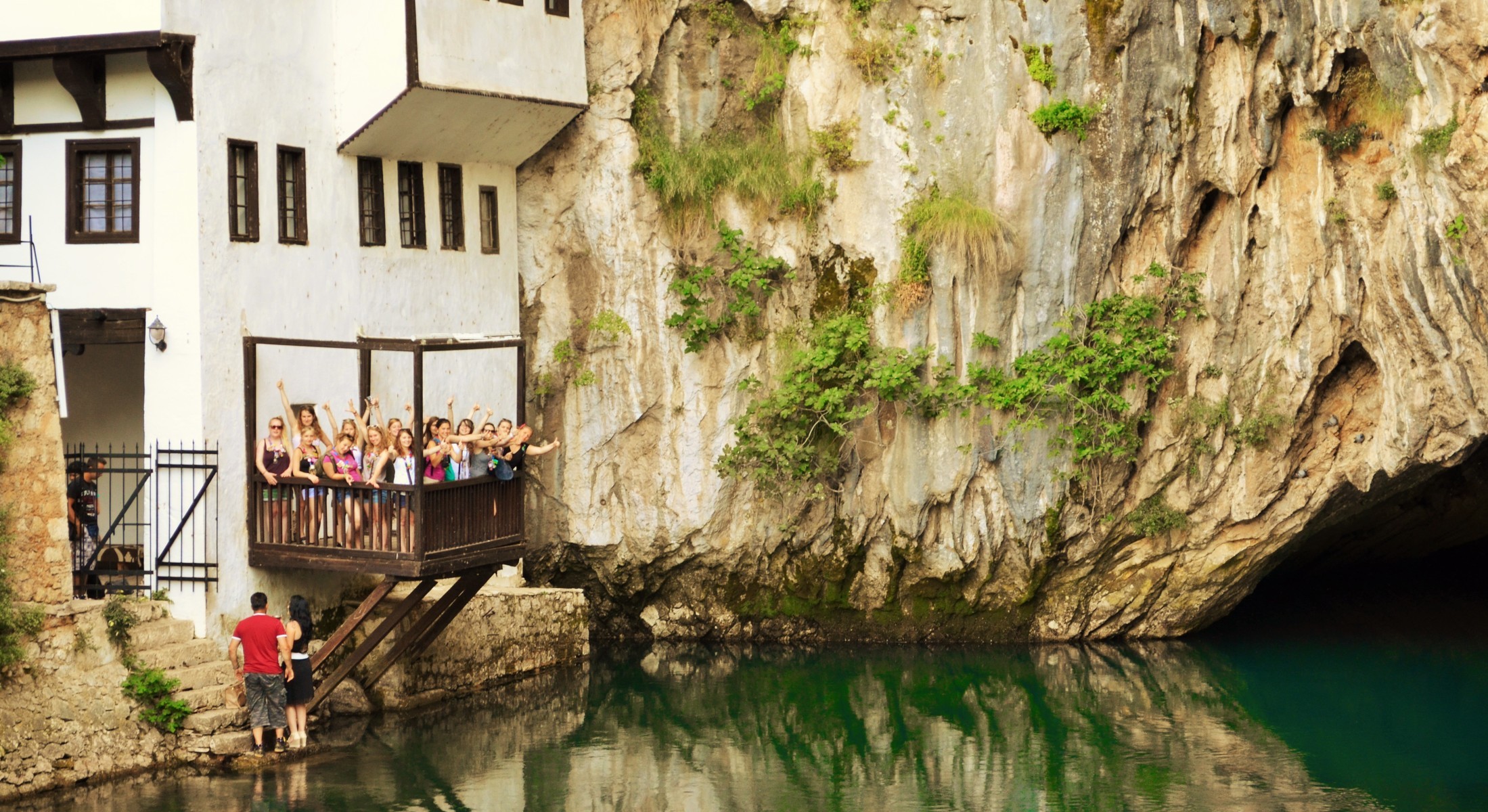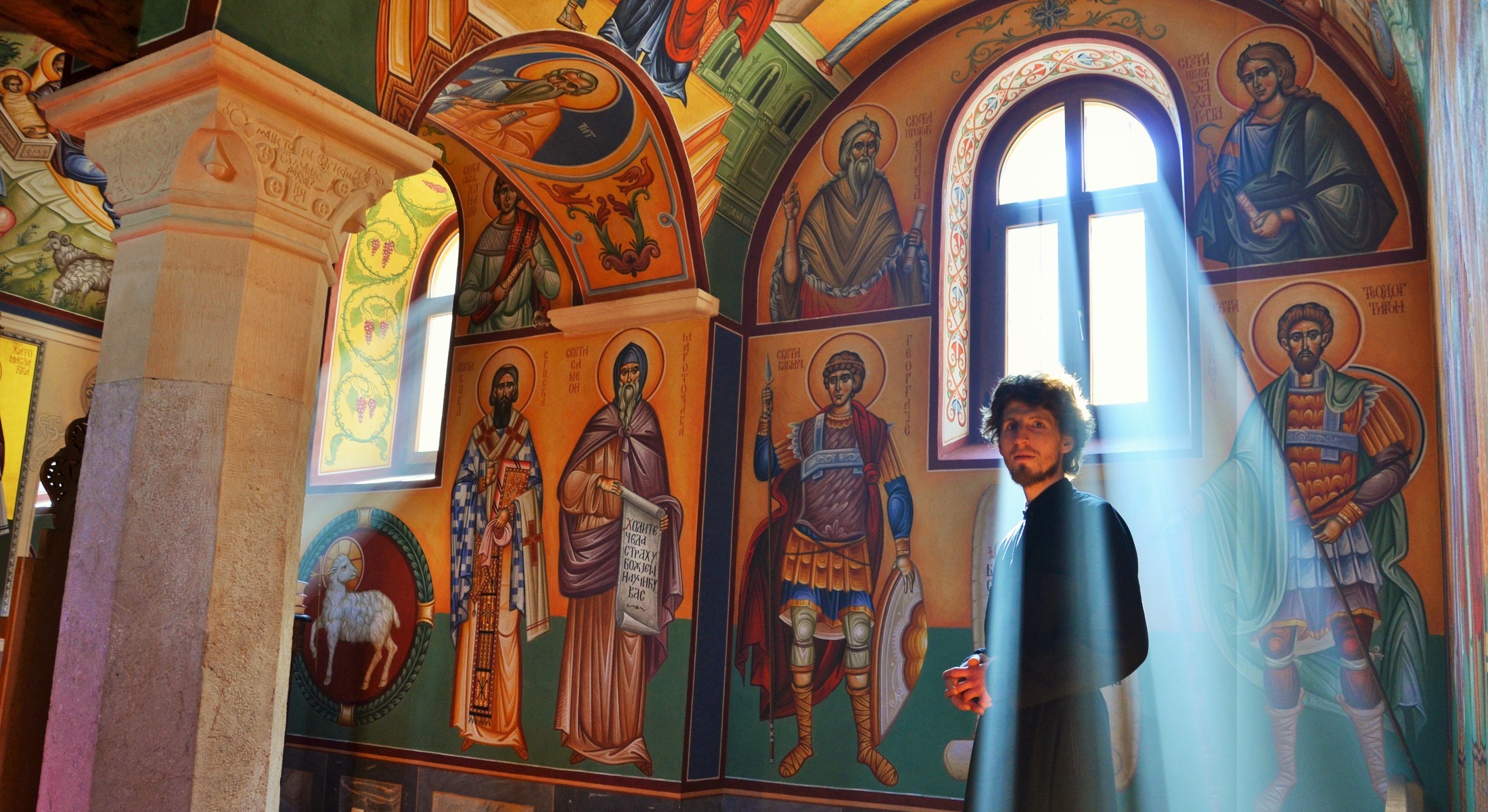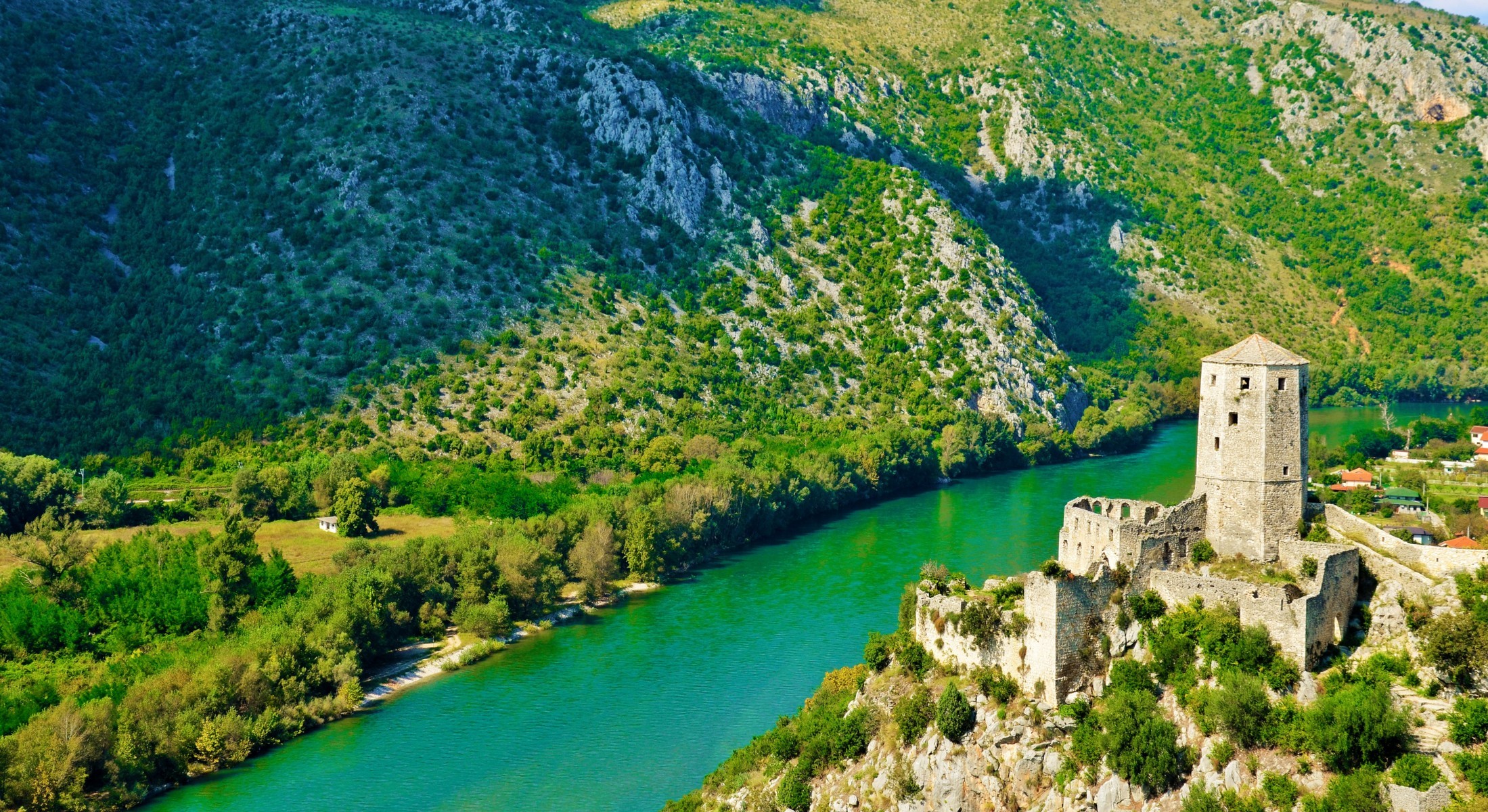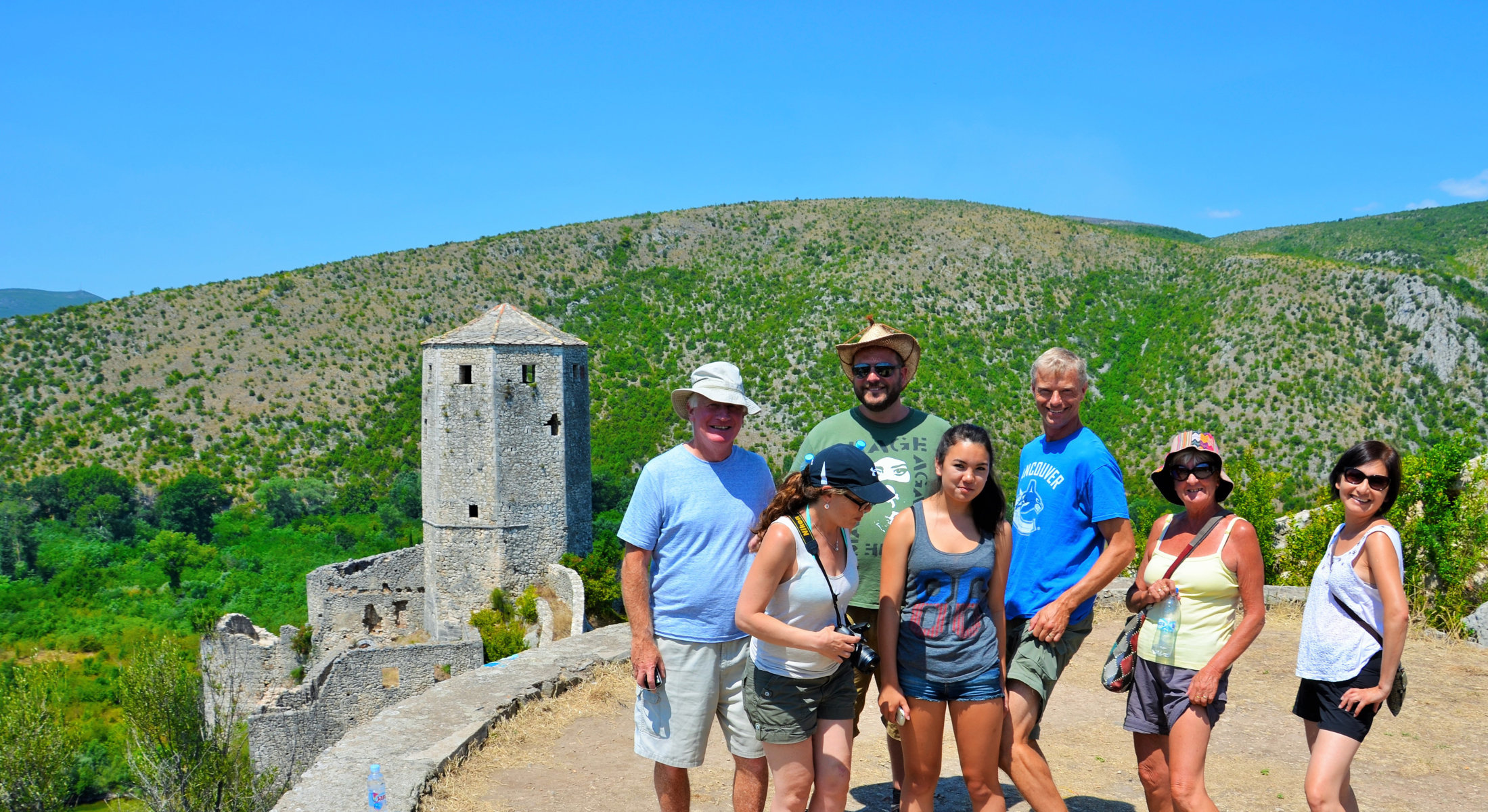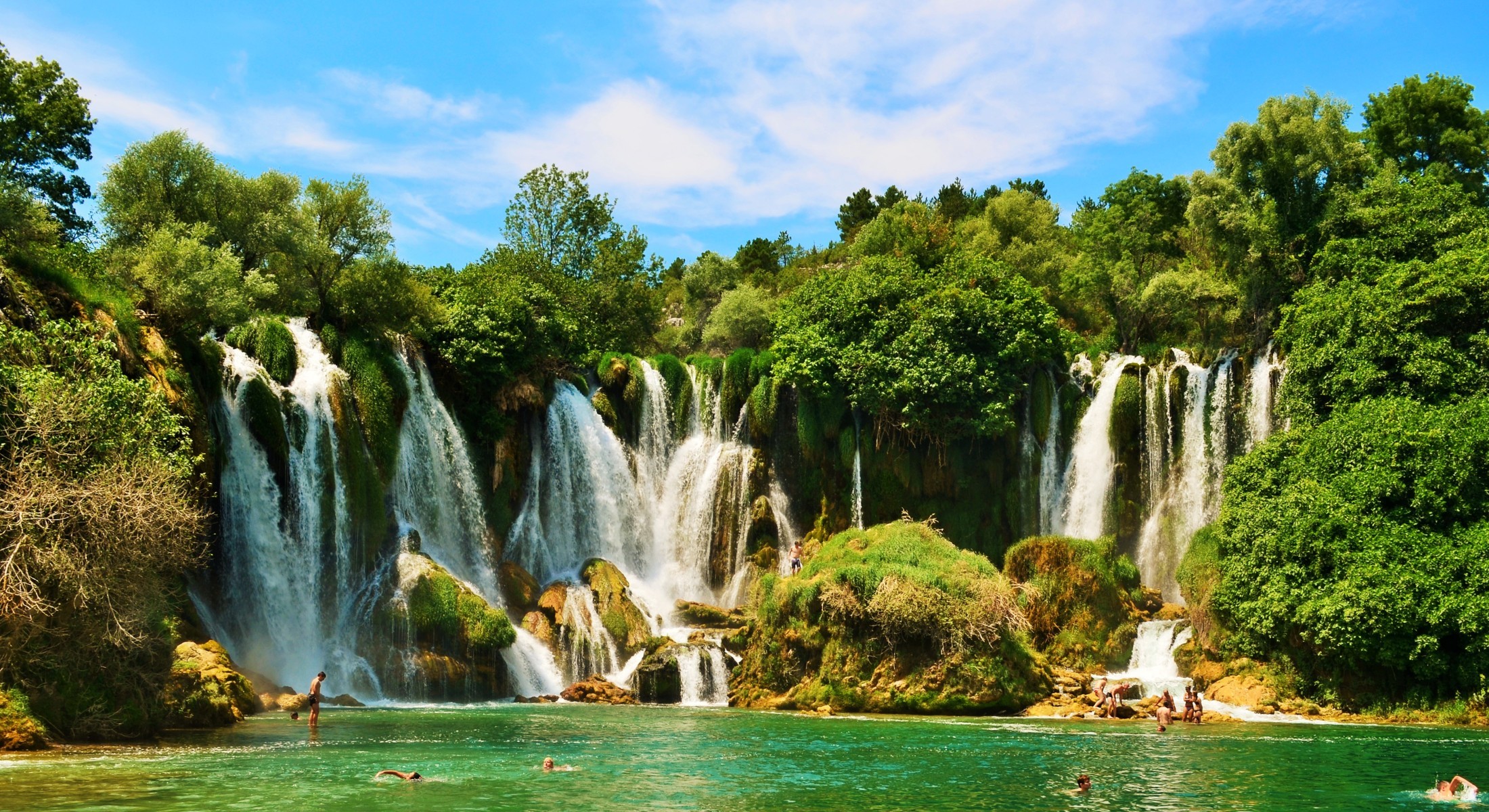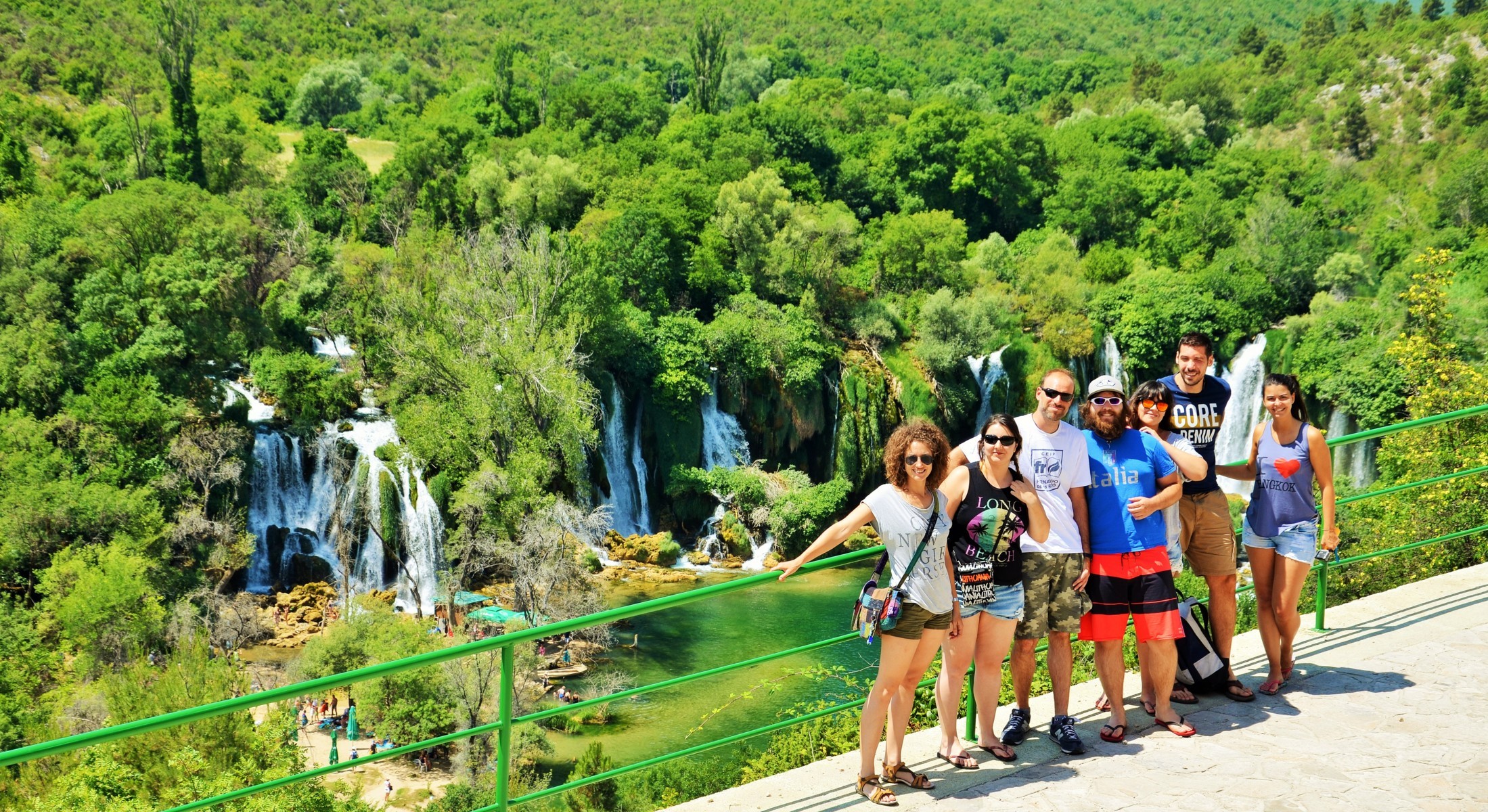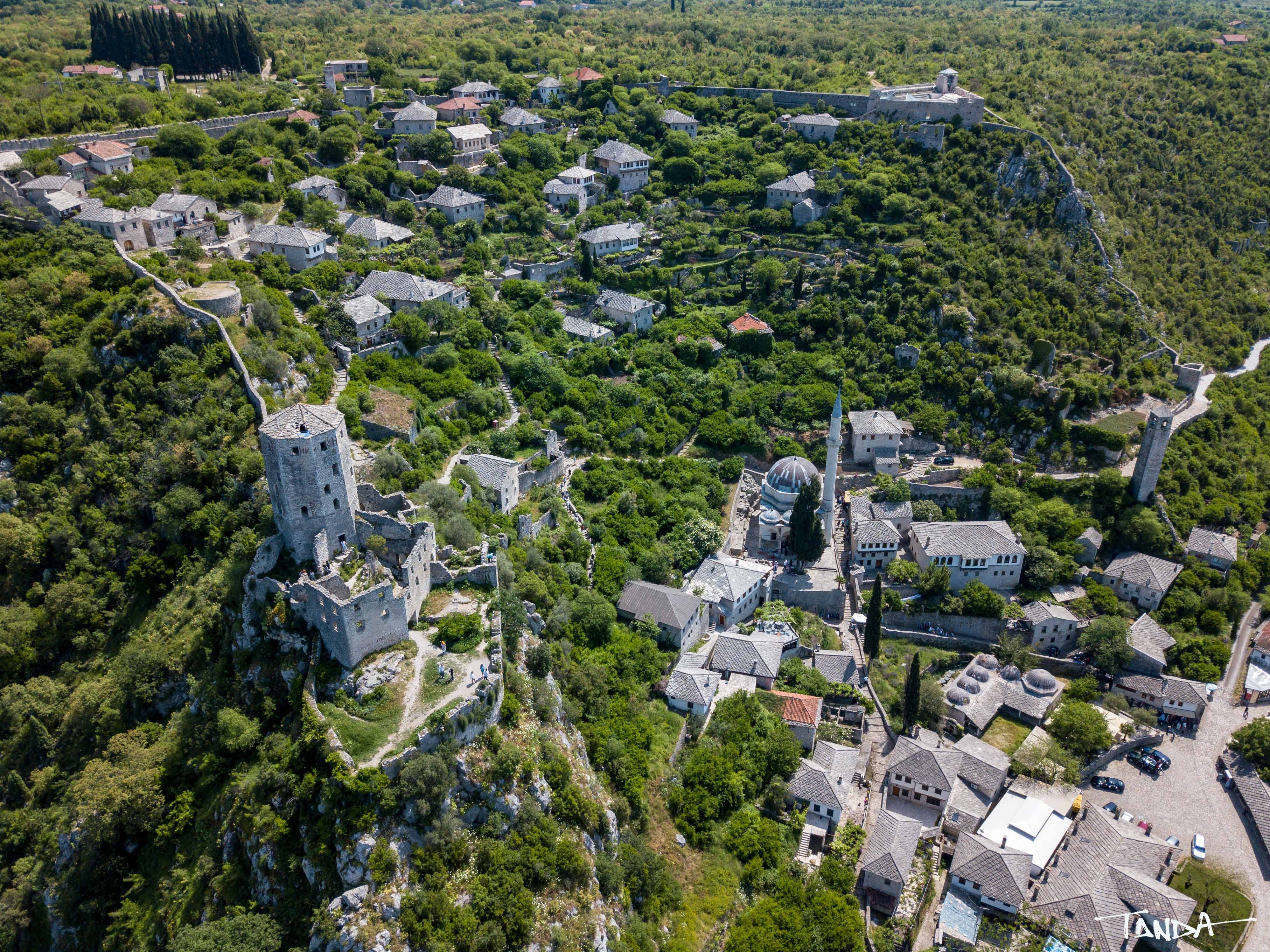 Herzegovina Classics
About the Tour:
Herzegovina Classics is a day tour in the open during which we will be visiting the most interesting sites in Herzegovina such as the ancient Islamic monastery in Blagaj and the Christian Orthodox monastery of Žitomislići. In this 2 places we will answer all the questions on cultural and religious heritage of the days bygone. After that the spectacular view of Počitelj fort and the narrow streets leading to it will give us a glimpse into the Ottoman times. At the end the Kravice cascades will offer both beautiful scenery and the thrill of swimming beneath one of the most beautiful world's wonders.
Here follows more detailed informations about the sites that we will visit together during this incredible 7 hours experience:
1. Blagaj tekke is hidden beneath an imposing cliff, and it offers an insight on the life of mystical dervishes who once lived there. This is a spot where nature meets religion. Here you will have a 50 minutes guided tour to discover and understand the mystical life of the werling dervishes. After the tour, you will have free time to explore a bit more on your own.
2. Žitomislići is little village where we will enter the Christian Orthodox church built in the 16th. Century. Inside the church, we will be surrounded by colourful frescoes and soaped in the intimate perfume of incense. Here we will get to understand how Bosnia and Herzegovina became the melting pot of many different religions.  
3. Počitelj is an authentic Bosnian citadel from the 15th century built in a natural amphitheater on top of the Neretva river. Here, after a detailed historical introduction, you will have 1 hour of time to explore the ancient streets. In the mean time you will have a chance to taste fruits and drinks from local sellers. Or even climb to the most amazing panoramic spots.  
4. The Kravice waterfalls are not just the biggest, but they are one of the most beautiful natural sights in the country. While surrounded by the 30 meter high waterfalls, you will have a chance to chill and swim in the crystal clear water of Trebižat river. With 2 hours of free time there is no better place to enjoy a nice meal or taste a fresh drink.    
Additional locations for Private and Custom Tours:
For those who wish to explore more, we offer additional locations such as:
Medjugorje Once a small village known only locally is now a world famous destination, expecially among thousands of Catholic pilgrims. As of 1981, Medjugorje has been known as the site of the apparition of the Virgin Mary. transforming the village into a thriving town with multitudes drawn to its sacred sites such as the Apparition Hill.
Hutovo Blato A marshland next in lower Neretva Valley is a place of tranquillity and connection with nature. Known as one of the Europe's largest bird migratory stops. But even if bird watching is not a thing for you, than a boat ride with a cool drink will leave Hutovo Blato in a beautiful memory.
Radimlja Necropolis Is certainly one of the most prominent sites of Bosnia and Herzegovina's rich history. Medieval tombstones Stecci (stećci or stećak) with drawings and inscriptions are works of known and unknown artists. Radimlja reveals as much as it hides: it is an insight into mysterious medieval times of Bosnian kingdom and its eretical bogumil ideas.
More places available upon request.
Loading…