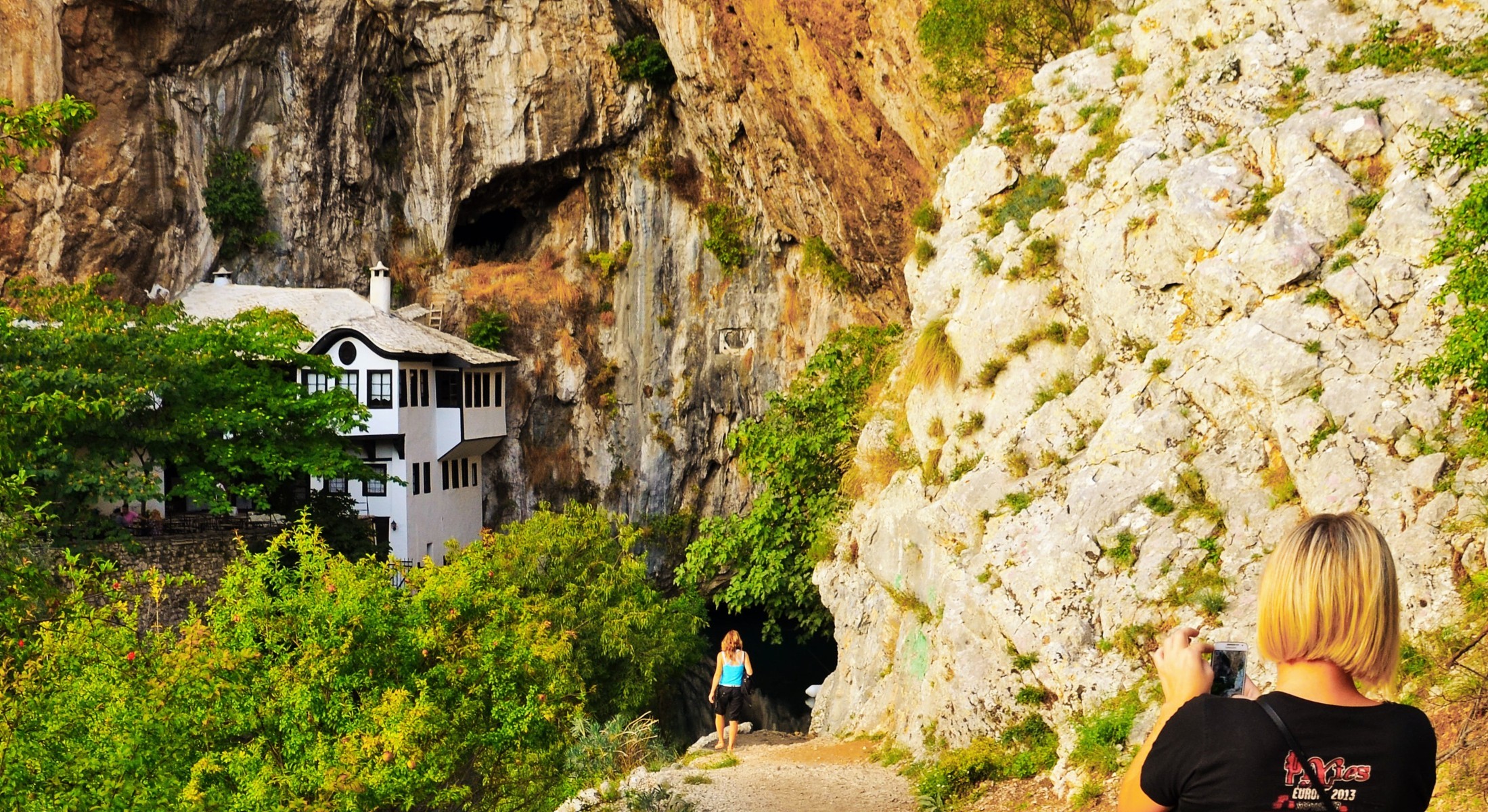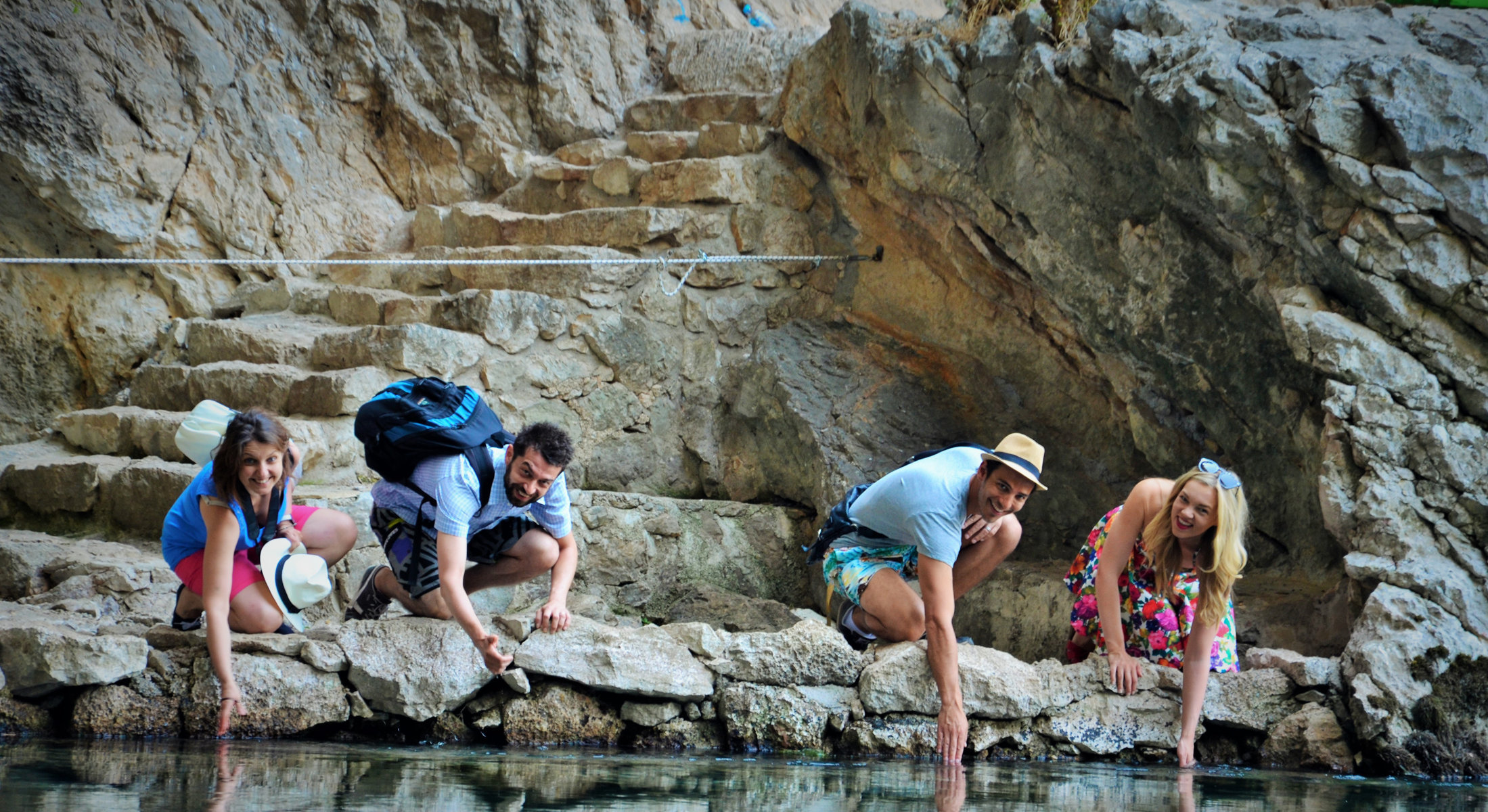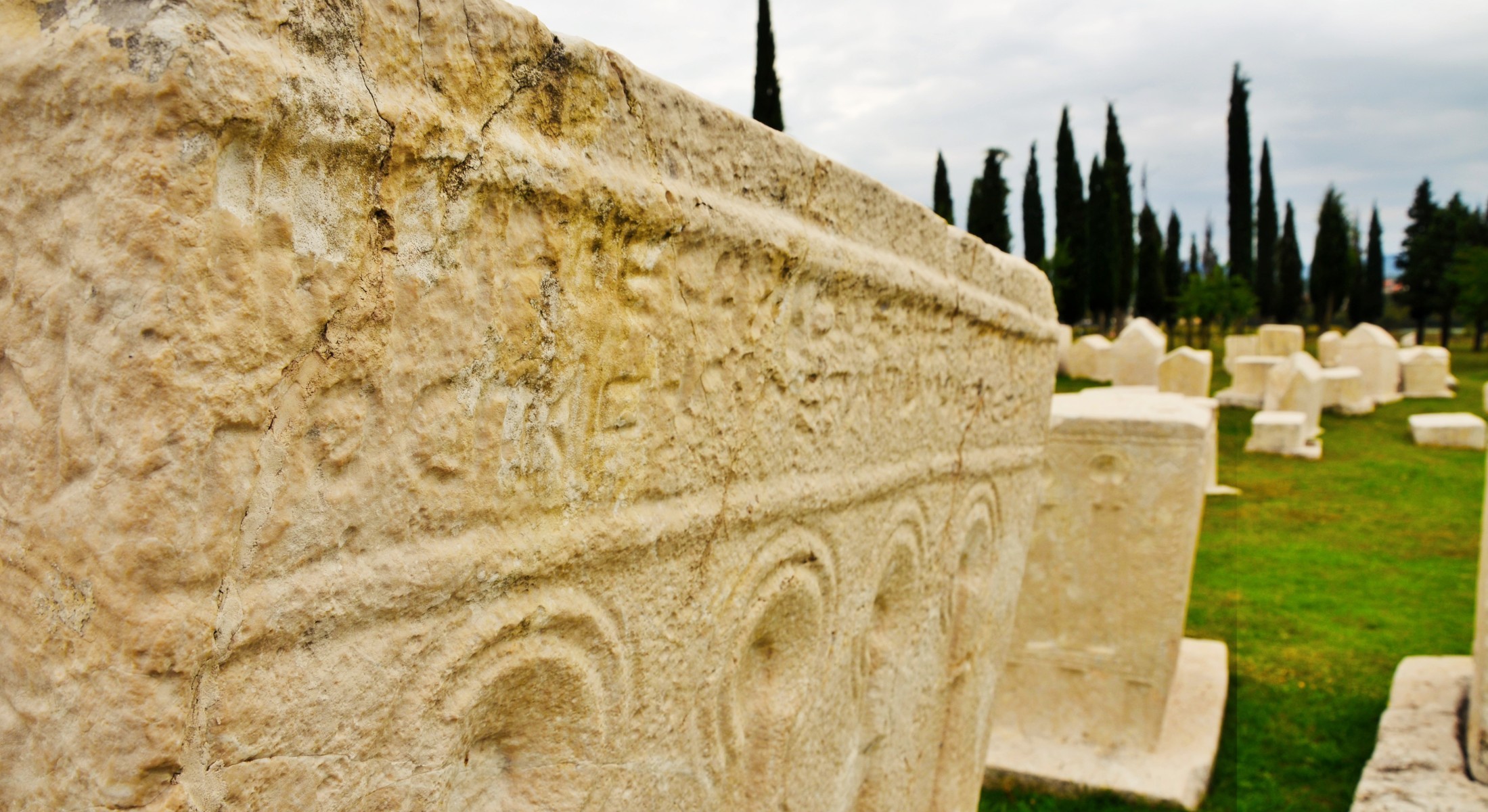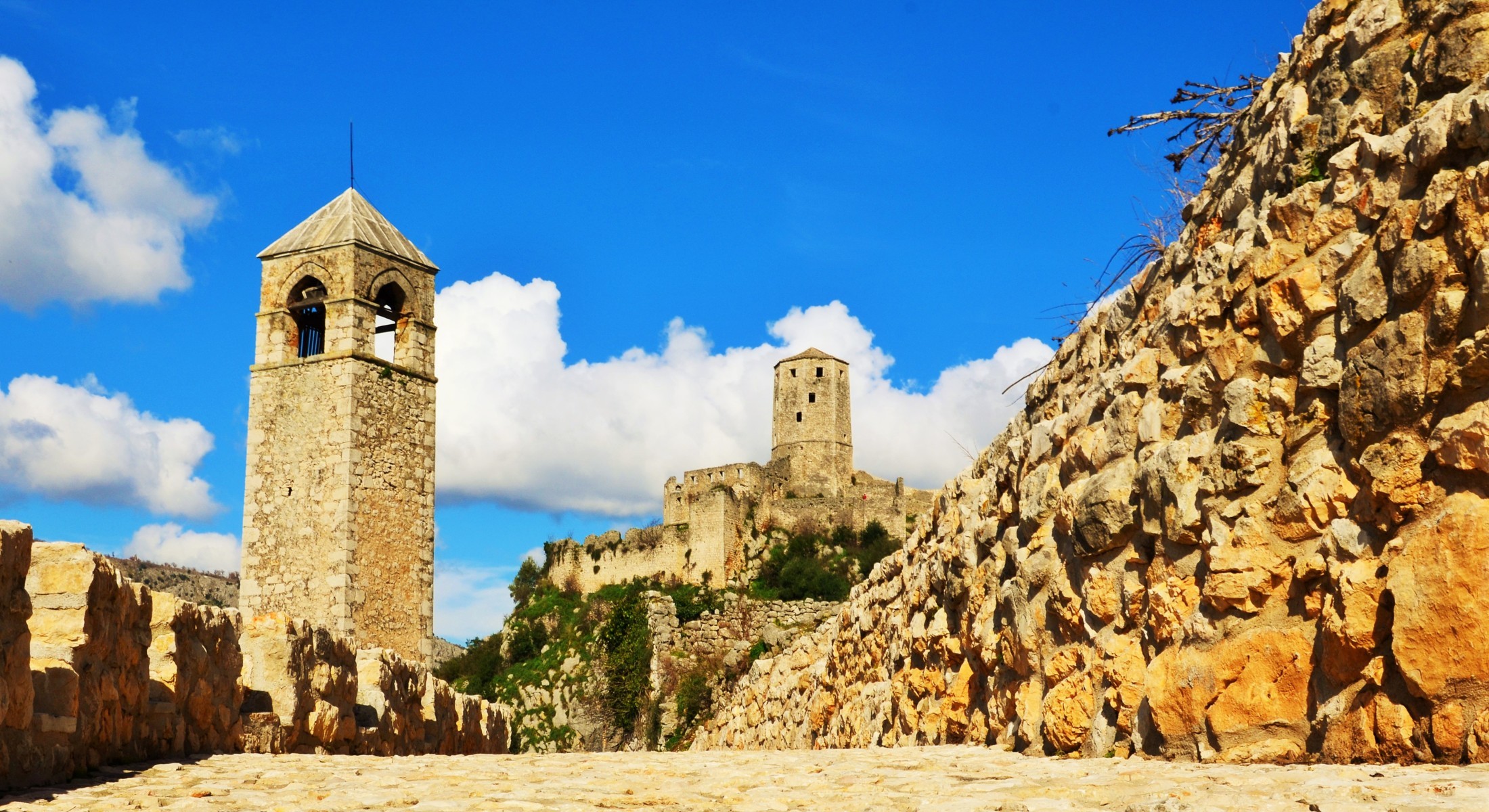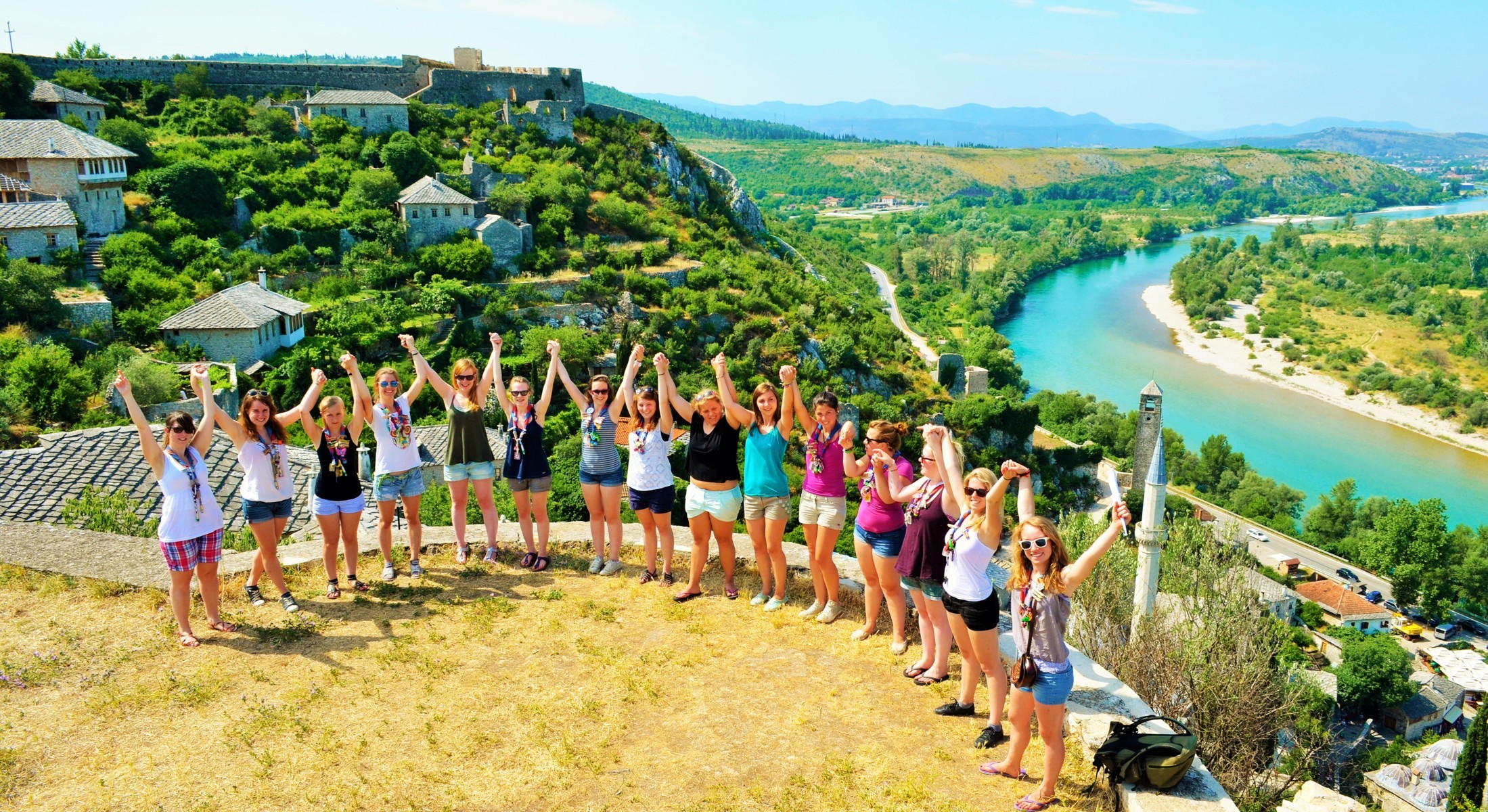 Herzegovina Full Experience
About the Tour:
Herzegovina Full Experience is the most complete tour about Herzegovina that we have, offering a selection of locations for those who wish to use all their senses. Here follows more detailed informations about the 7 sites that we will visit together during this incredible 8 hours experience:
Blagaj:
1. Blagaj tekke is hidden beneath an imposing cliff, and it offers an insight on the life of mystical dervishes who once lived there. This is a spot where nature meets religion. Here you will have a 50 minutes guided tour to discover and understand the mystical life of the werling dervishes. After the tour, you will have free time to explore a bit more on your own.
2. Radimlja Necropolis is certainly one of the most prominent sites of Bosnia-Herzegovina's rich history. Medieval tombstones stecci with drawings and inscriptions are works of known and unknown artisans. Radimlja reveals as much as it hides: it is an insight into mysterious medieaval times of Bosnian kingdom and its duchies.
3. Wine Degustation at Domano Wine Cellar, one of the most beautiful and prestigious wine producers in the Herzegovina region. On this site we will explore a breathtaking underground cellar while discussing and learning about wine production in Herzegovina. At the end we will taste the local Blatina and Žilavka wines.
4. Počitelj is an authentic Bosnian citadel from the 15th century built in a natural amphitheater on top of the Neretva river. Here, after a detailed historical introduction, you will have 1 hour of time to explore the ancient streets. In the mean time you will have a chance to taste fruits and drinks from local sellers. Or even climb to the most amazing panoramic spots.
5. The Kravice waterfalls are not just the biggest, but they are one of the most beautiful natural sights in the country. While surrounded by the 30 meter high waterfalls, you will have a chance to chill and swim in the crystal clear water of Trebižat river. With enough free time there is no better place to enjoy a nice meal or taste a fresh drink.
6. Kameni Vinogradi are the most famous vineyards in Herzegovina, an unique site where grape grows out of white limestone. Here our guests will enjoy the splendour of best wines of Herzegovina that once used to be served only at royal courts but now now are available to everyone.
7. Žitomislići is little village where we will enter the Christian Orthodox church built in the 16th. Century. Inside the church, we will be surrounded by colourful frescoes and soaped in the intimate perfume of incense. Here we will get to understand how Bosnia and Herzegovina became the melting pot of many different religions.
Tour Schedule: Every Moday at 9am (other days upon request)
from 1st of April till 1st of November
The Places we visit are:
Blagaj
Radimlja Necropolis
Domano Wine Cellar
Pocitelj
Kravice waterfalls
Stone vineyards in Citluk
Zitomislici monastery
What's included?
Certified Tourist guide
Transport and all parking fees
Degustation of Žilavka and Blatina wines in a local wine cellar
Exclusions
In 2023 set to: Blagaj 5€, Radimlja 2€ and Kravice Falls 10€
Please note
The tour is not private. Private tours are possible upon request.
The tour does not run on Sundays (Wine Cellar is closed)

What do I need to bring?
Swimsuit for the Kravice waterfalls recommended in high season.

Cancellation policy
We will charge a cancellation fee of 100% if booking is cancelled 1 day or less before event
We will charge a cancellation fee of 50% if booking is cancelled 3 days or less before event
ActivityDuration: 8 hours
Tour Price: 70€
Booking and Reservation:
Send your request to:
Please note: Due to Covid19 our online booking system is on "pouse" and booking for the tour can be done only by sending us an email and letting us know when would you like the tour to be organized and for how many people. We will replay to you within 24hours.
For any additional information or request get in touch with us usigng the contact form.