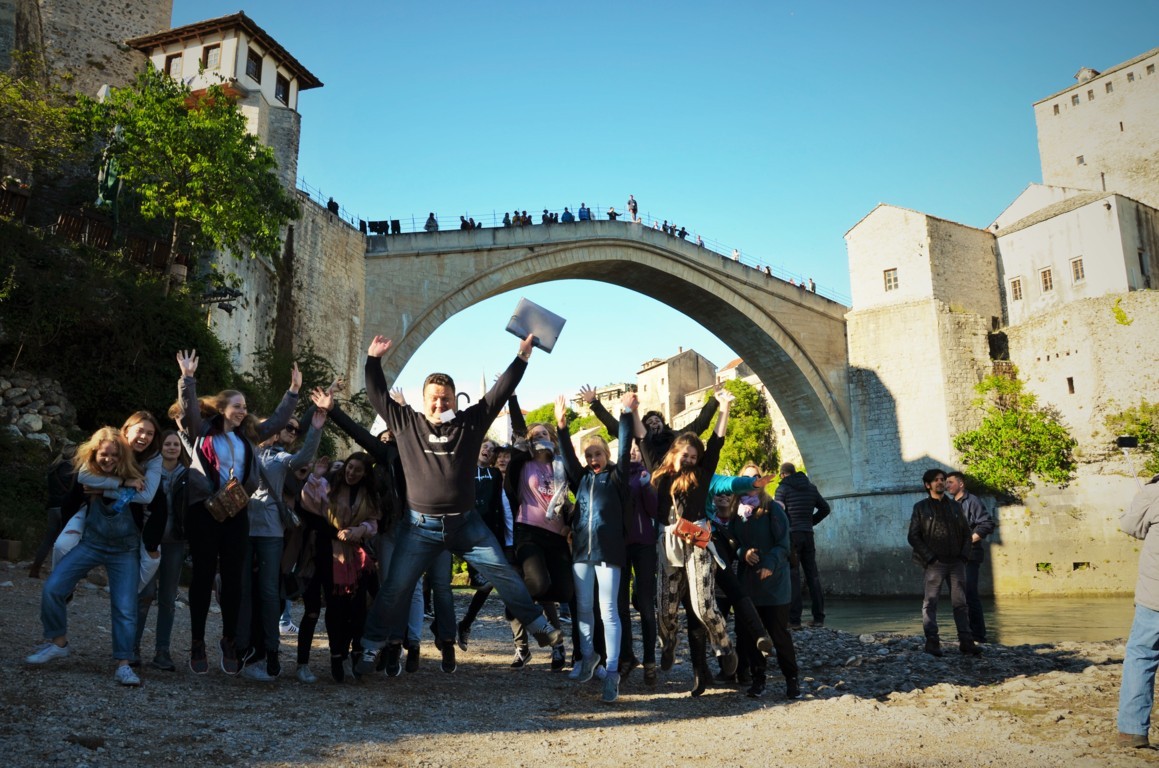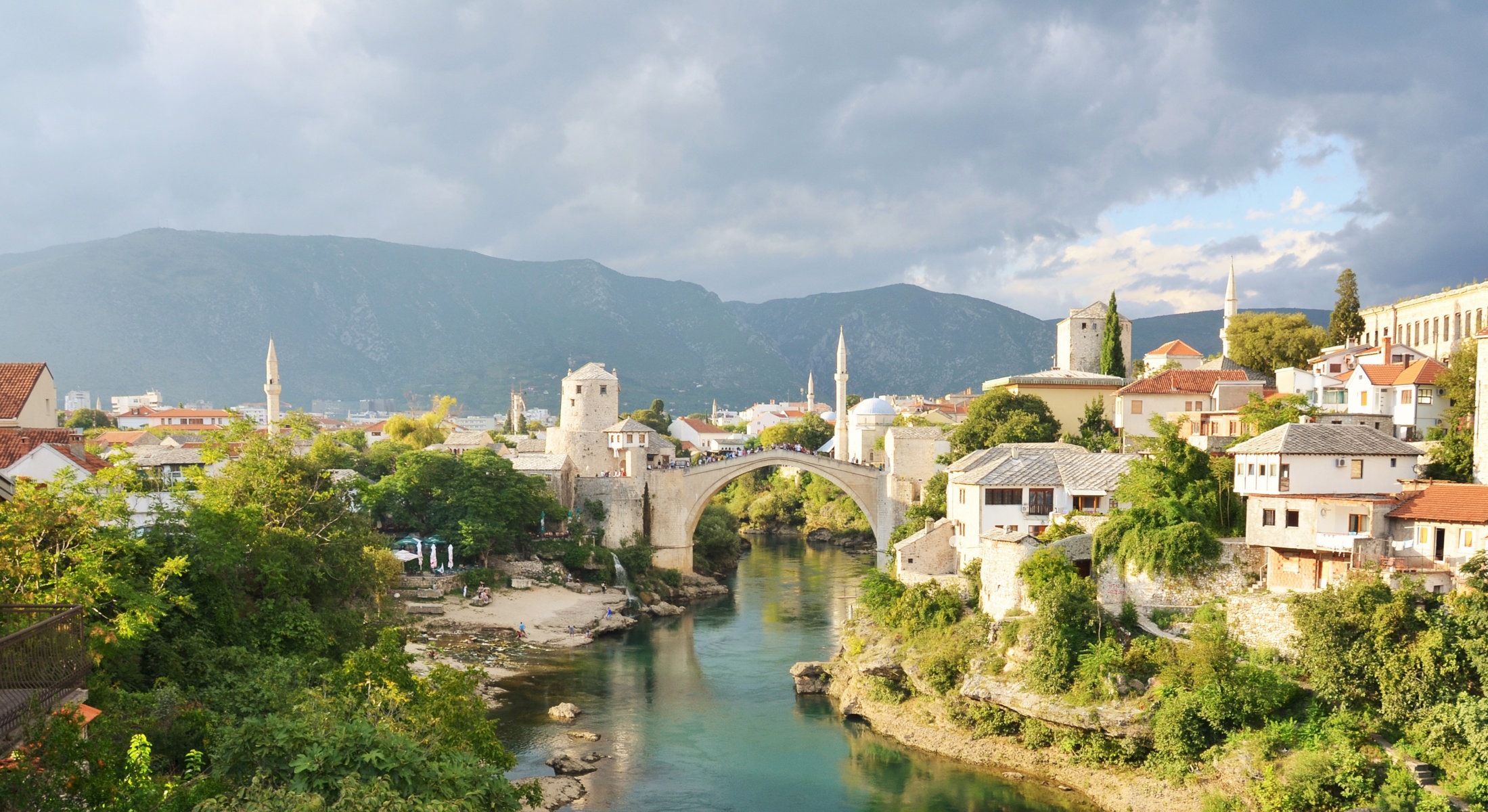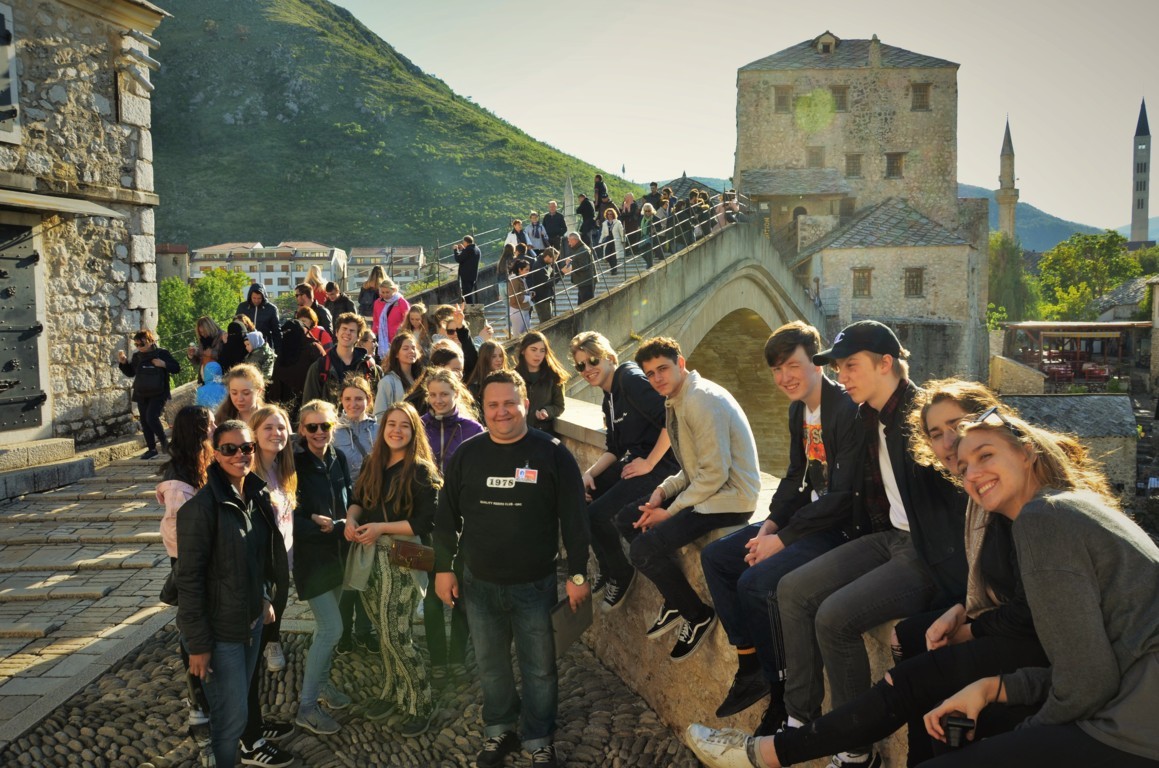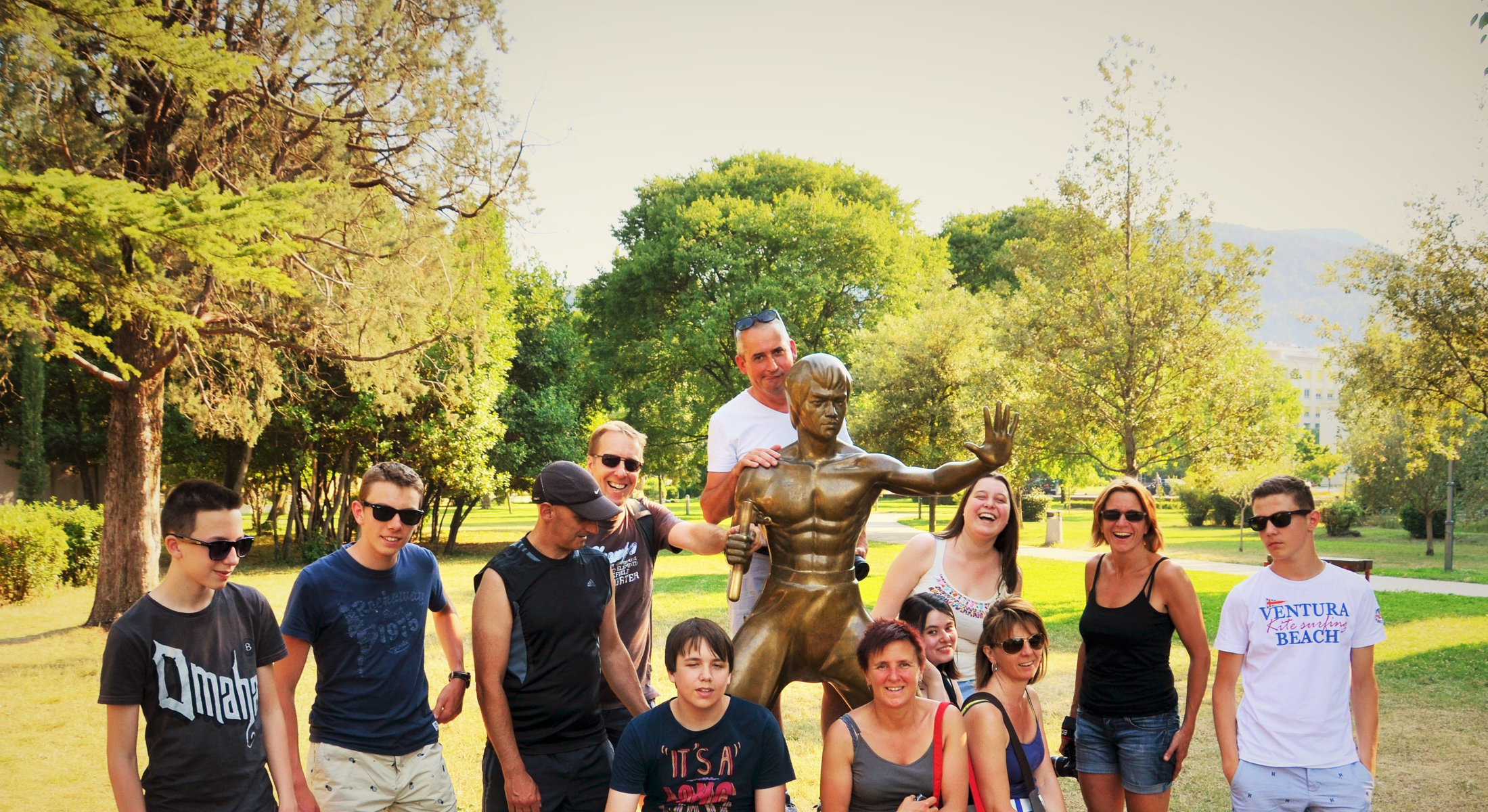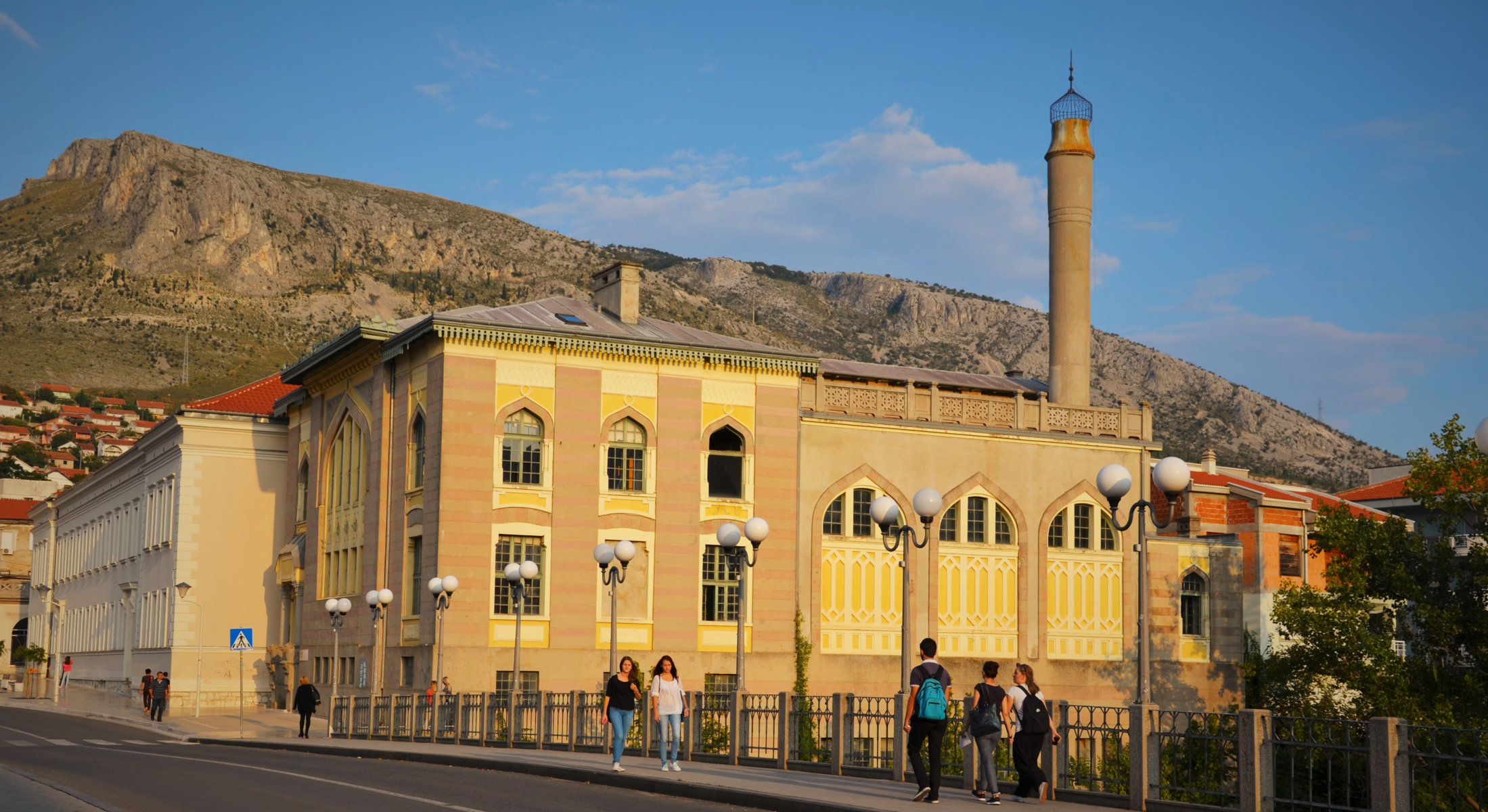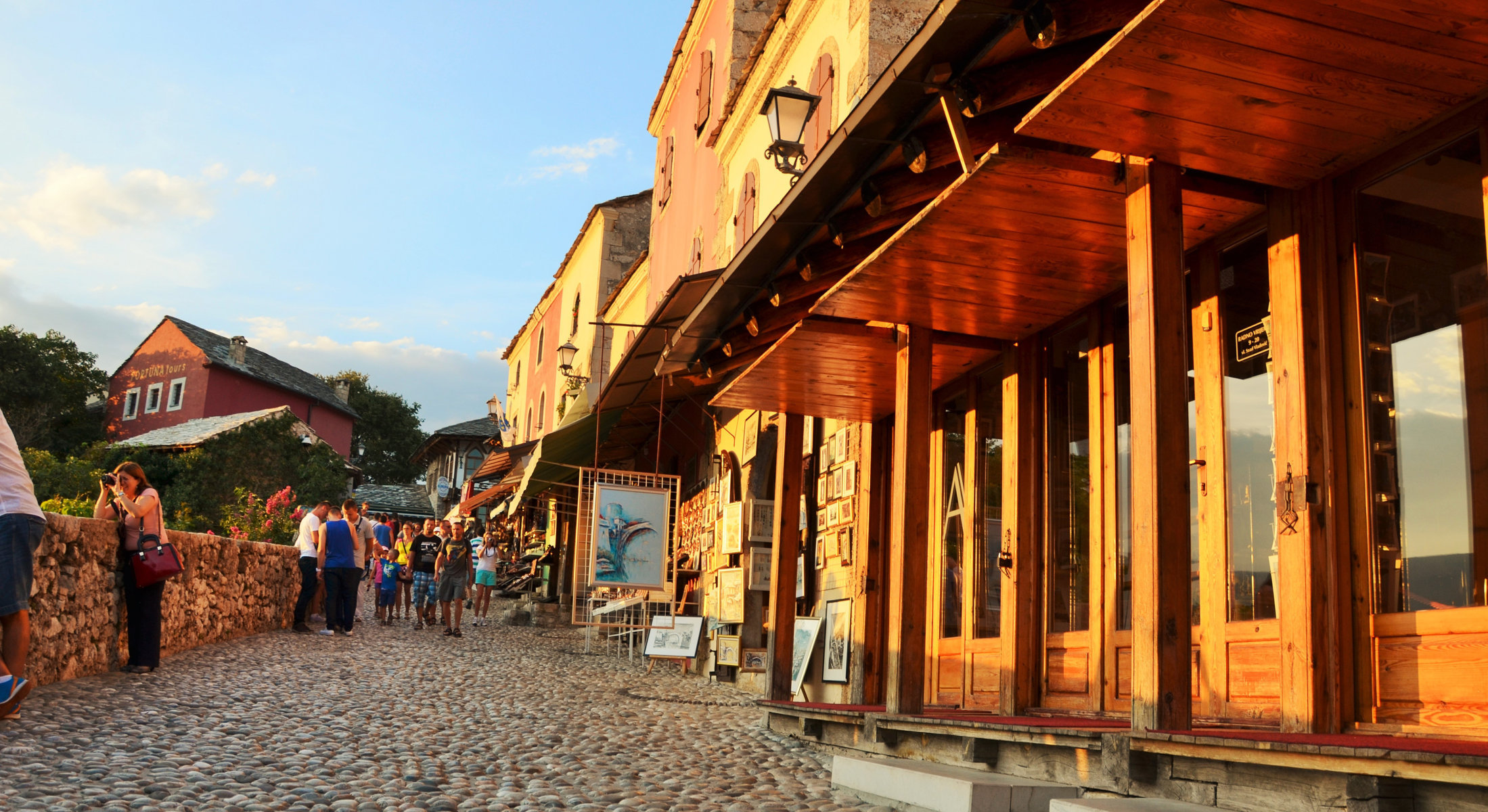 Mostar City Tour
About the Tour:
Understanding Mostar' rich history is not fully possible without reaching out of Old Town's core. Mostar City Tour takes you on a journey through time: from mysterious era of Ottoman Empire and Austro-Hungarian romantic fin de sicle to socialist realism of Yugoslavia. While walking through the cobblestone streets, under the shades of plane trees or war-torn financial district, one will experience dramatic shifts in world's history and their influence on a town which has both thrived and suffered throughout its existence, yet preserved its own way of life. Mostar City Tour takes you to the most significant monuments of Mostar's history, from early 16th to late 20th century.
The Places we visit are:
The Old Bridge (Stari Most)
Mostar bazar (Kujundžiluk)
The Croocked Bridge
Mostar Gymnasium
Bruce Lee statue and central city park
Neretva River
Tito's bridge, Hotel Neretva and Musala square
Fejic street and Karadjoz Bey Mosque
What's included?
Exclusions
In 2021 set to: Mosque entrance 3€ (6€ to get to the top of the minaret)
Please note
The tour is not private. Private tours are possible upon request.
What do I need to bring?
Comfortable walking shoes.
Cancellation policy
We will charge a cancellation fee of 100% if booking is cancelled 1 day or less before event
We will charge a cancellation fee of 50% if booking is cancelled 3 days or less before event
ActivityDuration: 90 minutes
Tour Price: 15€
Booking and Reservation:
Send your request to:
Please note: Due to Covid19 our online booking system is on "pouse" and booking for the tour can be done only by sending us an email and letting us know when would you like the tour to be organized and for how many people. We will replay to you within 24hours.
For any additional information or request get in touch with us usigng the contact form.