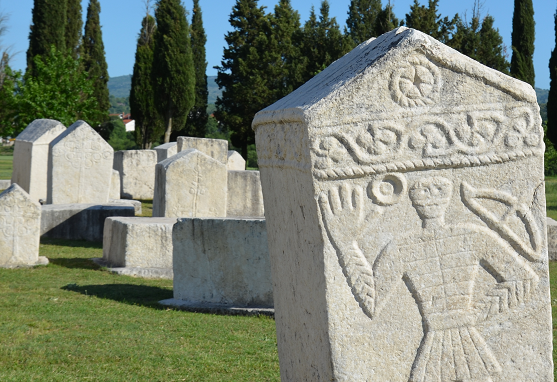 Herzegovina Full Holiday Experience
7 days/6 nights
Arrival: Dubrovnik airport
In the hinterland of the Adriatic coast, Herzegovina is a historical region once forming a borders of Western and Eastern Roman Empire, Ottoman Empire and Austrohungarian Empire. With this said, Herzegovina has always found itself on the crossroads of civilizations and cultures. Such existence has created unique blend in culture, gastronomy and lifestyle. "Full Herzegovina Experience" offers exactly that: the best of Herzegovina.
Day 1:
After the arrival to Dubrovnik airport, the visitors are transferred to the Trebinje, historical town in the southeast corner of Bosnia-Herzegovina. Trebinje City Tour is organized with the detailed approach on the city's complex history. Guests can enjoy afternoon tea or coffee under the hundred year old plane trees. In order to present the wine production of Herzegovina region, wine tasting is organized in Andjelic wine cellar, family owned local vinery. Overnight is organized in four star hotel Platani in Trebinje.
Day 2:
After the breakfast in hotel, guests are visiting Vjetrenica, world famous cave described in the world's first encyclopedia "Historia Naturalis". Beautiful natural decorations and chilling wind that blows at the entrance of the cave even during the hottest summer days are certainly a reason why to visit this natural gem. Next location is Radimlja, medieval necropolis near the town of Stolac. Known as the best preserved medieval necropolis in Bosnia-Herzegovina, Radimlja tells the tales of the times gone by. Lunch is organized in the marshes of Park of Nature Hutovo Blato. Also known as the bird migration reserve, Hutovo Blato perfectly suits the phrase "a day in the wilderness". Dinner and overnight are organized in nearby Čapljina in four star hotel Mogorjelo.
Day 3:
After the breakfast in the hotel, tour of Roman villa remains in Mogorjelo is organized. Once a home for the Roman farmers, destroyed in 4th century AD, Mogorjelo serves as a perfect site for those who favour history. Those who prefer visual experience will certainly enjoy Kravice waterfalls on river Trebižat. During the hot summer days, swimming beneath the waterfalls cannot be rivaled. Traditional lunch is organized in nearby Ethno Village, after which guests can spend free afternoon in Marian pilgrimage town of Međugorje known for the apparition of Virgin Mary in 1981. Overnight is organized in hotel Brotnjo.
Day 4:
After the breakfast at hotel Brotnjo, Počitelj and Blagaj are visited. These villages have rich history that can be seen at almost any of their corners. Medieval fortress, cobblestone streets and local fruit products are certainly the way one can experience the life during the Ottoman times, as Počitelj is often referred to as "the museum in the open".
Blagaj itself is a place where cultural and natural heritage blend to perfection. 15th century Tekki and the spring of river Buna form one of the most recognizable vedutas of the Balkan peninsula.
Traditional lunch is organized in Udovice restaurant, while those who grew acustommed to Herzegovinian wines can enjoy locally produced Žilavka and Blatina. Overnight is organized in four star hotel Brotnjo.
Day 5:
After breakfast at hotel Brotnjo, a trip to Mostar follows. As a city with rich and complex history, Mostar is known for the mixture of Ottoman, Austrohungarian and Socialist architecture. Famous for its 16th century Old Bridge, cobblestone streets whose shops are still the owned by the craftsmen, Mostar is the prime location for those who wish the explore the world's history. Lunch and dinner are organized in tradition restaurants, where guests can tase local dishes and beverages.
Overnight is organized in four star hotel.
Day 6:
After breakfast at hotel Bristol, transfer is organized to Blidinje, mountain plateau in northwest Herzegovina. Crisp mountainous air will certainly make many visitors hungry, so the perfect solution is traditional north Herzegovina lunch at Hajdučke vrleti. Those who wish to hike or cycle can visit nearby mountain lake Risovac, or Catholic monastery at Masna luka. Dinner and overnight are organized at motel Hajdučke vrleti.
Day 7:
After rich breakfast, visitors have free time to do additional activities before their transfer to the airport.