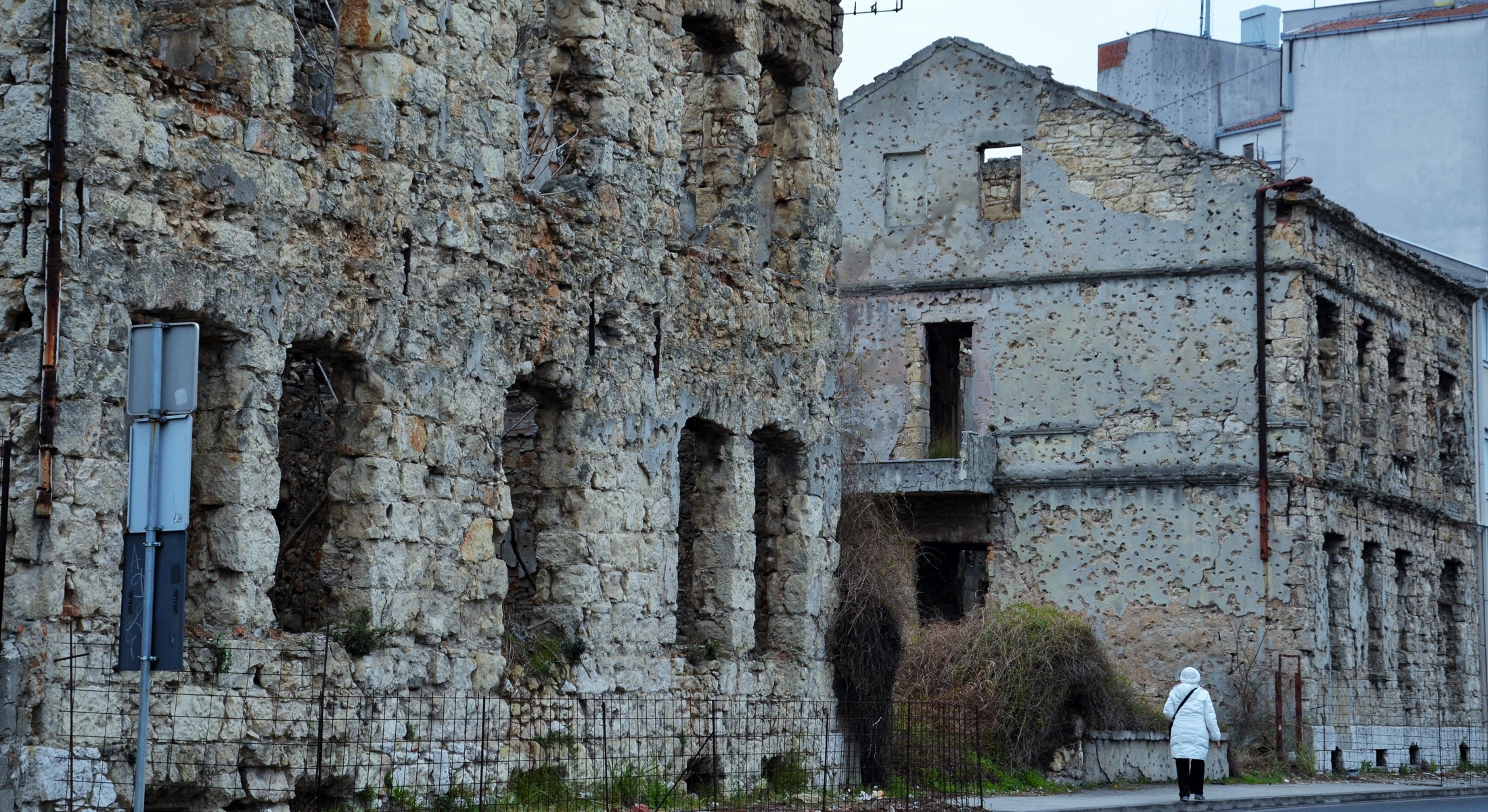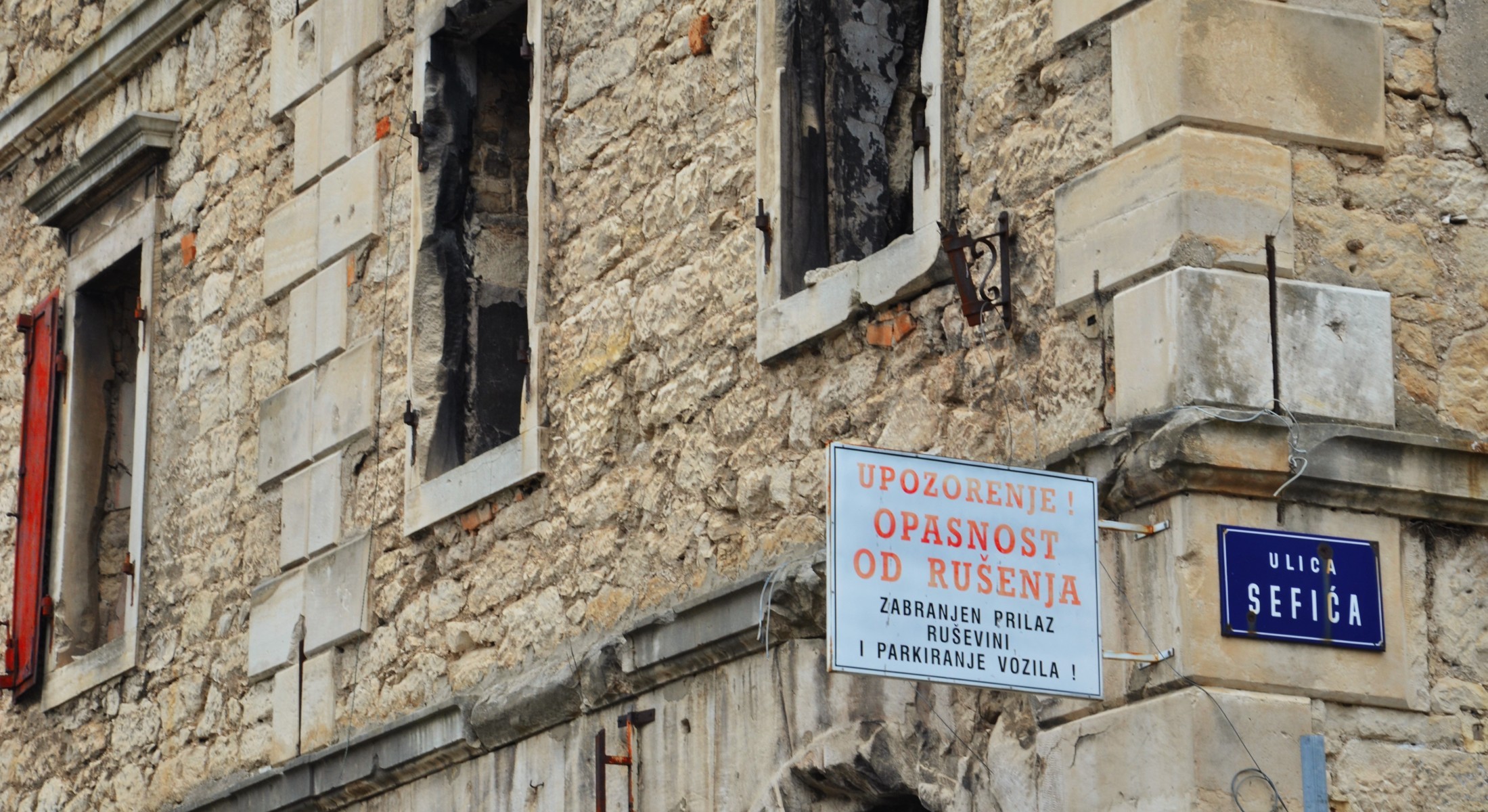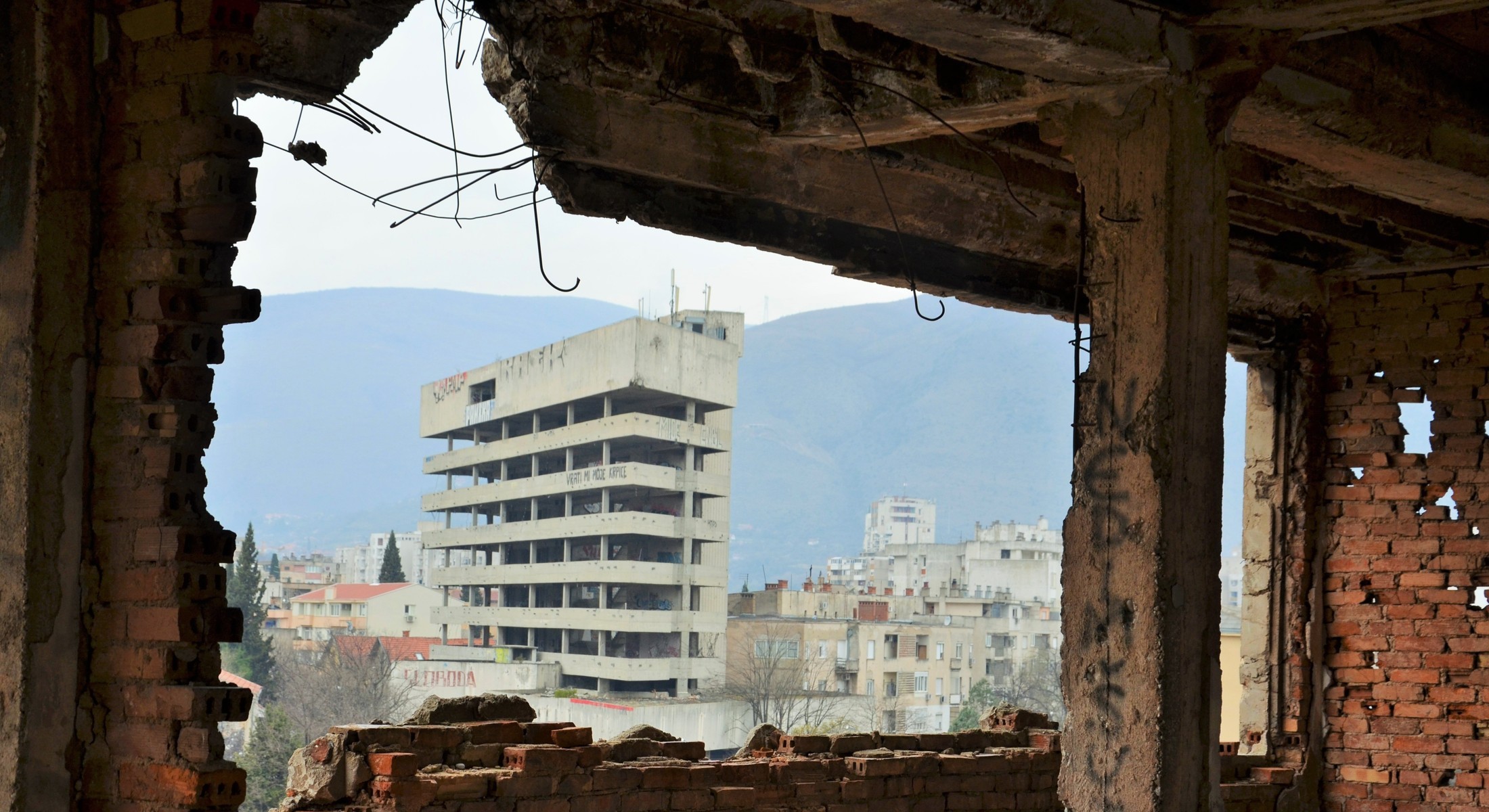 Mostar Shelters
About the Tour:
Mostar Shelter Now is groundbreaking new tour that revolves around war in Bosnia-Herzegovina, grim but inevitable topic when visiting Bosnia -Herzegovina. With visual presentation we introduce our guests to Mostar as it has been once, and then we move to the most prominent locations of war in Mostar: artillery positions, urban front line and more… This tour is explaining in detail all those questions that arise when one sees bullet riddled buildings and burnt houses in the city center. No questions are left unanswered, no topic is taboo.
Tour Schedule: Everyday upon request at 5pm
The tour is bookable all the year around.
In June and July the tour starts at 6pm.
During the low season, from the 1st. of November till 1st. of April the tour starts at 3pm.
The Places we visit are:
Mostar 92-95 War Museum
Spanish Square in Mostar
Šantićeva street, front line during the war in 1993
Liska park, cemetery and war memorial
Hum mountain, where we will see abandoned bunkers from the bosnian war and a great panorama of Mostar
What's included?
Certified Tourist guide/driver
Comfortable Transport with A/C and all parking fees
Basic military tools for a better experience of the tour
photo and video presentation of historical events
Please note:
The tour is not private. Private tours are possible upon request.
This is a cultural/historical tour. The tour can have content which by some can be defined as sensitive.
The Mostar War Museum is a voluntary organisation with no official entrance fee. Still, the visitors can make a little personal donation in the appropriate box.
What do I need to bring?
Comfortable walking shoes.
Cancellation policy
We will charge a cancellation fee of 100% if booking is cancelled 1 day or less before event
We will charge a cancellation fee of 50% if booking is cancelled 3 days or less before event
ActivityDuration: 2:30 hours
Tour Price: 25€
Booking and Reservation:
Send your request to:
Please note: Due to Covid19 our online booking system is on "pouse" and booking for the tour can be done only by sending us an email and letting us know when would you like the tour to be organized and for how many people. We will replay to you within 24hours.
For any additional information or request get in touch with us usigng the contact form.